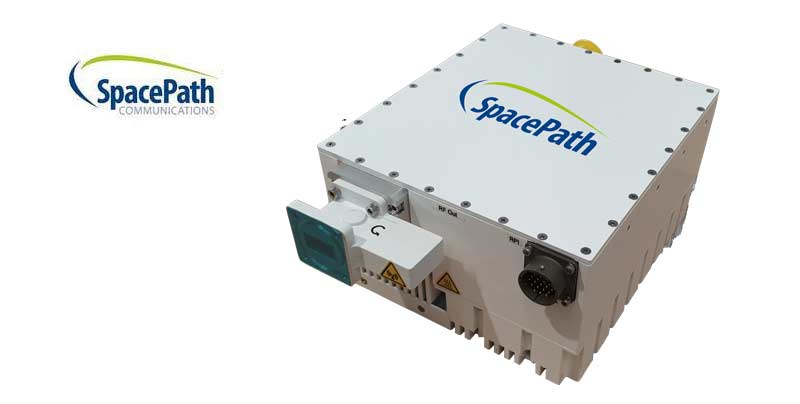 SpacePath Awarded New S

olid-State RF Power Amplifier 

Contract for Commercial and Military Uplink Applications
SpacePath Communications ('SpacePath'), a dedicated European-based SATCOM amplifier manufacturer and equipment supplier, has been awarded a contract for their super-compact solid-state amplifiers by a major U.S. satellite equipment manufacturer.
SpacePath will supply both Ku- and X-band solid-state power amplifiers (SSPA), renowned for their compact form factor, high efficiency and proven performance. At just 4.45kg for the 100W Ku-band unit, these lightweight SSPAs will be deployed for commercial and secure, military communications in small satellite uplink terminals.
Colin Bolton, director of business development, SpacePath Communications, said: "We are delighted that our lightweight and compact solid-state amplifiers have been selected for these new applications. This latest order yet again underlines our proven credentials in advanced, uplink amplifier technology among the global telecommunications and SATCOM market."
SpacePath's high performance uplink amplifiers cover all mission-critical segments including satellite newsgathering (DSNG), flyaway or truck-based systems, fixed-earth stations and military satellite communications.
Share this post