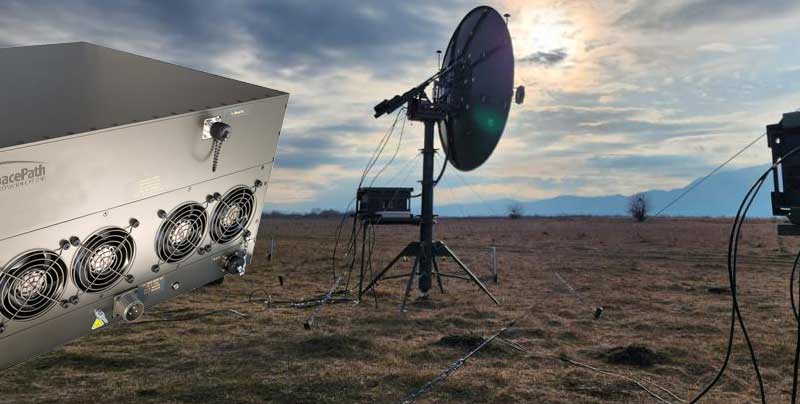 SpacePath to Supply Amplifiers for Beyond Line-of-Sight (BLOS) Transportable Communication Systems
SpacePath Communications ('SpacePath'), a dedicated, European-based SATCOM amplifier manufacturer and equipment supplier, has been awarded an order by a major, international defence organisation for its tropospheric scatter (troposcatter) amplifiers.
Allowing long-range, point-to-point communications, troposcatter systems provide mobile, microwave communication beyond the horizon when tactical SATCOM-based command/control information is unavailable.
SpacePath's 1kW troposcatter amplifiers feature best-in-class size, weight and performance (SWaP) and a universal mounting design compatible with all antenna systems. At less than 50kg and with a compact form factor, the amplifiers deliver extremely high-power density with a frequency range of 4.4-5.0 GHz. They additionally feature built-in redundancy switching, Automatic Level Control (ALC) and full Ethernet, serial and/or analogue Interfaces. 
Colin Bolton, director of business development, SpacePath Communications, said: "This latest order reinforces SpacePath's position as a supplier of choice for mission-critical connectivity. By leveraging our design expertise our customers also benefit from in-built commonality in command/control across troposcatter applications and satellite uplink communications."
SpacePath's high performance uplink amplifiers cover all mission-critical segments including satellite newsgathering (DSNG), flyaway or truck-based systems, fixed-earth stations and military satellite communications.
Share this post