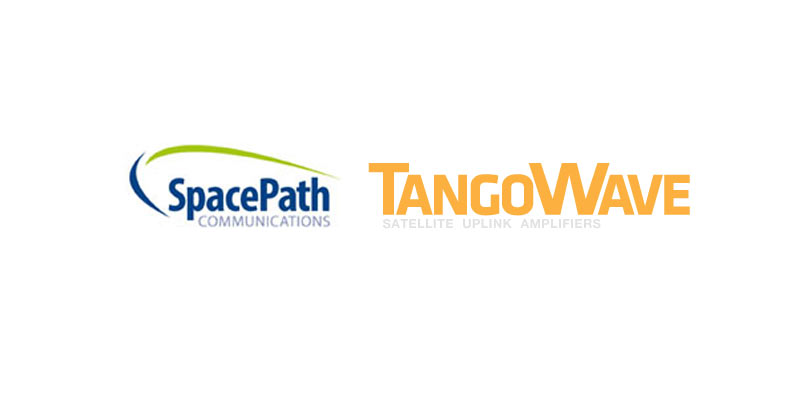 Acquisition provides SpacePath with formidable SATCOM amplifier portfolio
27 September, 2017 – SpacePath Communications, a dedicated, European-based SATCOM amplifier manufacturer and equipment supplier has acquired the satellite amplifier portfolio of Californian-based, Tango Wave Inc. ('Tango Wave').
Tango Wave's uplink amplifiers and sub-systems are among the most advanced on the market today, with small, lightweight, high efficiency designs offering superlative performance. With immediate effect, all Tango Wave development and production will be transferred to SpacePath Communications ('SpacePath') in the UK.
Newton Burnet, managing director, SpacePath Communications, said: "We are excited to incorporate these new products and capabilities into the SpacePath portfolio, allowing us to provide our customers with the widest array of indoor and outdoor amplifier and subsystem designs, covering all frequencies and powers."
Walt Wood, chairman and founder of Tango Wave commented: "The high efficiency, small and lightweight Tango Wave amplifier range perfectly augments SpacePath's extensive product line-up. Coupled with their wide experience in the satellite arena, the acquisition will doubtless make them a formidable player in the amplifier market."
Mr Wood will now become a technical consultant for SpacePath, based in North America.
Among the new products soon to be available from SpacePath will be high power 1,250W Ku-band and 1,500W DBS amplifiers and systems which are ideal replacements for legacy kylstron amplifier technology. Among other new additions will be Ka-band amplifiers with power levels up to 550W. These designs are the smallest and lightest on the market today which is essential to minimise losses when mounting in the antenna hub.
With the trend towards the development of amplifiers to support new uplink frequencies, the Tango Wave acquisition will also add high power Q- and V-band products, ready for the next generation of satellites.
Share this post